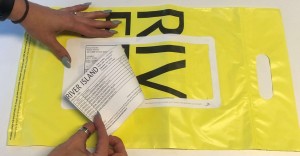 River Island invest in Duplex Thermal Technology to drive faster processing speeds, reduce waste, improve accuracy and make their operation fit for the future.
Having a robust and reliable print and labelling solution in order fulfilment that keeps pace with operational demands and is in line with brand attributes is critical to workplace performance and customer experience. When that print solution is also sustainable and reduces your carbon footprint, it makes it the best choice for your business, the environment and for your customers.
That's why River Island made the choice to switch to a duplex thermal print solution with DuplexThermalPrinters.com.
Read the full case study here WEB_6337 – DTP River Island Case study